Account Executive - MGB - Roanoke, Tx
Job Summary
As an Account Executive, you will sell brokerage services to new and existing customers, focusing on your personal sales targets, and carrier development.
Required Qualifications (includes education, skills, and abilities)
Bachelor's Degree or relevant work experience (Preferred).
2 or more years' experience working in a Brokerage environment.
Proficient in building proposals, negotiating rates, and delivering both long and short-term shipping solutions to customers.
A reasonable understanding of mileage as it relates to the passage of time.
General knowledge of the locations of the 48 continental states and Canada as required.
Proficient computer skills.
Advanced communication skills.
Effective communication skills, collaboration, problem-solving, and building professional relationships with carriers, shippers, and internal/external customers.
Basic mathematical skills including the ability to add, subtract, multiply and divide in all units of measure, using whole numbers, common fractions, and decimals.
 Ability to compute rate, ratio, percent, and draw and interpret bar graphs.
Ability to solve practical problems and deal with a variety of concrete variables.
Ability to interpret a variety of instructions furnished in written, oral, diagram, or schedule form.
The ability to convert standard time to military time and to convert time based on the various time zones within the Continental U.S. and Canada as required.
Ability to use the postal zip code to locate the corresponding region of the country.
Ability to develop a thorough understanding of the Transportation and Logistics industry.
Ability to multitask and prioritize
Essential Duties and Responsibilities NOTE: MGB International, LLC unilaterally may change the requirements of this job description at any time. To perform this job successfully, an individual must be able to perform each essential duty satisfactorily. These include, but are not limited to, the following:
Identify carrier networks, negotiate rates, and ensure freight gets delivered.
Participate in a mentorship program that drives your success professionally and personally.
Identify and develop leads through MGB sources to secure sales and load volume to meet/exceed goals.
Grow business with current carriers in alignment with account growth strategy plans and market demands, as well as identifying, prospecting, and generating new carriers through analysis and discovery.
Manage and build strong relationships with carriers.
Be able to sell available lanes to new and existing carriers.
Handle freight pickup, transit, and drop-off to ensure on-time delivery.
Develop and maintain a strong understanding of the industry, including rates, carriers, load capacities, equipment types, etc.
Follow established procedures regarding all loads to ensure the integrity of the shipment.
Update internal tracking and reporting systems throughout the day to maintain accuracy.
Determine pricing, both strategic and transactional.
Enter and maintain new customer/carrier profiles in the appropriate operating systems.
Access and assign the most cost-. effective mode of transportation relative to the service requirements of the shipment.
Communicate service issues to customers or management.
Demonstrate ownership of assigned segments of the business.
Ensure carrier performance meets customer expectations.
Act as point of contact for carrier and customer.
Benefits:
401(k)
Dental Insurance
Flexible Spending Account
Health Insurance
Life Insurance
Paid Time Off
Tuition Reimbursement
Vision insurance
Benefit Conditions:
Only full-time employees eligible.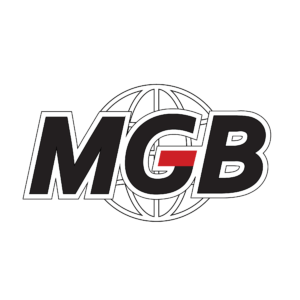 Roanoke, TX, 76262, United States