Maintenance Technician - RVB - El Paso, TX
Get your career started with Rio Valley Biofuels !!!
Provides timely maintenance support to plant equipment (i.e. product flow
pumps, liquid and air pumping, forklifts, power washers, seal replacement of liquid pumps, repair diaphragm pumps, remove and install pumps, troubleshoot pumps issues, mechanical, fluid flow, etc.) on the floor at the request of Maintenance Manager.
Schedule: 1st shift 7 a.m.-3:30 p.m. // 2nd shift 10:00 a.m.-6:30 p.m.
Essential Duties: NOTE: Rio Valley Biofuels unilaterally may change the
requirements of this job description at any time. To perform this job successfully, an individual must be able to perform each essential duty
satisfactorily. These include, but are not limited to, the following:
Provide maintenance support to plant equipment such as: product flow pump, liquid and air pumping, seal replacement of liquid pumps, repair diaphragm pumps, mechanical and fluid flow.
Troubleshoot, remove and install pumps.
Handles all maintenance of forklifts and power washers.
Conducts all maintenance of the production facilities, all equipment supporting production and material handling.
Provide inputs as required to the Maintenance Manager for equipment repair, replacement and spare parts.
Perform maintenance tasks as directed by the Maintenance Manager ensuring proper maintenance and safety, on all appropriate equipment in the facility.
Able to diagnose problems with machinery: able to test and make adjustments.
Follow company's policies and safety procedures.
Other responsibilities as may be assigned by the Manager of Maintenance.
Ability to read, write, speak and understand English.
Ability to perform a variety of maintenance duties and multi-task.
Ability to work in a team and be 'hands on'.
Must be self-motivated and a self-starter.
Experience and or vocational training in all aspects of maintenance activities.
Experience in pumps and equipment.
3+ years of experience in a maintenance function with Mechanical maintenance activities.
401(k)
Dental Insurance
Health Insurance
Life Insurance
Paid Time Off
Tuition Reimbursement
Vision insurance
Benefit Conditions:
Only full-time employees eligible
"Our number one priority is SAFETY."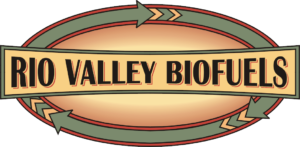 3500 Doniphan, El Paso, TX, 79922, U.S.