Production Operator - RVB - El Paso, TX
The Production Operator is responsible for following all directions from the Shift Coordinator and the Plant Manager to assist in making planned quantities of Biodiesel.
We Are Environmentally Friendly:
We use all processes possible to eliminate environmental waste.
Our process for making biodiesel produces ZERO hazardous waste.
We recycle all our coproducts in efficient and profitable ways.
Rotating Schedule:  7 p.m. - 7 a.m. then alternates to 7 a.m.- 7 p.m. / Days may vary.
The knowledge base of production functions.
Ability to respond to production activities with a positive attitude.
Ability to follow instructions and perform at expected levels.
Other measurements may be set and agreed on by the Shift Coordinator.
Ability to use calculators and computers to perform computations and analyses of data.
Ability to understand the use of production equipment and associated controllers.
Understand and be knowledgeable about the production process and associated controls required for producing consistent quality Biodiesel meeting specifications.
Ability to operate industrial equipment (fork lift, hi-lo, truck, etc.).
Demonstrated problem-solving capability.
Handles all equipment supporting production and material handling.
Follows direction and plans to control processes as required for producing Biodiesel that meets specifications.
Conducts all production activities ensuring adherence to various governmental laws, codes, regulations, and insurance standards, as related to maintenance of equipment and facilities.
Requests necessary advice and direction for all activities to perform production duties.
Informs Shift Coordinator of any anomalies and process variations from norm for corrective actions and decisions.
Performs all tasks as directed by the Shift Coordinator ensuring proper production is accomplished meeting all quality standards and specifications.
Ensures that the production facility is kept clean and removes all necessary waste and garbage in proper containers to maintain a safe and quality work environment.
401(k)
Dental Insurance
Health Insurance
Life Insurance
Paid Time Off
Tuition Reimbursement
Vision insurance
Benefit Conditions:
Only full-time employees eligible
"Our number one priority is SAFETY."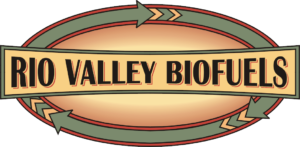 3500 Doniphan, El Paso, TX, 79922, U.S.