Diesel Mechanic - Las Cruces, NM
A Diesel Mechanic will be responsible for repairing and maintaining diesel and gasoline engine industrial trucks according to dealership and factory specifications. 
Job Type: Full-Time / Las Cruces, NM
Pay: $25.00 - $35.00 FLAT-RATE - the employee is paid per job instead of a salary or per hour.
ESSENTIAL DUTIES NOTE: Border International unilaterally may change the requirements of this job description at any time. To perform this job successfully, an individual must be able to perform each essential duty satisfactorily. These include, but are not limited to, the following: 
Performs work as outlined on repair order with efficiency and accuracy, in accordance with dealership and factory standards.

Diagnoses the cause of any malfunction and performs repair.

Communicates with parts department to obtain needed parts.

Saves and tags parts of the job if under warranty or if requested by the customer.

Examines assigned vehicle to determine if further safety or service work is required or recommended.

Communicates with service advisor/dispatcher immediately if additional work is needed, if work outlined is not needed, or if repairs cannot be completed within the promised time.

Documents all work performed and recommended on the repair order.

Road tests vehicles when required.

Participates in manufacturer-sponsored training programs, schools, and events.

Keeps abreast of manufacturer technical bulletins.

Supervises work of any apprentice technicians as assigned.

Reports machinery defects or malfunctions to supervisor.

Ensures that the vehicle is kept clean. Notifies service advisor/dispatcher immediately of anything that has happened to change the appearance or condition of the vehicle.

Keeps shop area neat and clean.

Maintains and is accountable for all dealership-owned tools and manuals. Returns them to the proper place and in the same condition as when they were received.

Understands, keeps abreast of and complies with federal, state, and local regulations, such as hazardous waste disposal, OSHA Right-to-Know, etc.

Operates all tools and equipment in a safe manner.

Other duties may be assigned.

 
College or Technical school training.
Two to four years related experience; or equivalent combination of education and experience.
Ability to read and interpret documents such as safety rules, operating and maintenance instructions, and procedure manuals. 

 

Ability to write routine reports and correspondence.

Ability to speak effectively within groups of customers or employees of the organization.
Driver License and one or more of the following are REQUIRED: 
Freightliner Truck Certification.

Detroit Diesel Engine Certification.

Caterpillar Engine Certification.

Certified Texas State Inspector – Commercial Vehicle Endorsement.
Job Benefits:
401(k)
Dental Insurance
Health Insurance
Life Insurance
Paid Time Off
Tuition Reimbursement
Vision insurance
Benefit Conditions:
Only full-time employees eligible
*** Would you like to join a winning team? Border International EP is always striving to improve and bring on exceptional and self-driven individuals!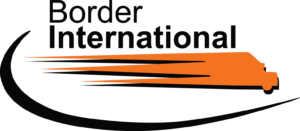 2701 W Amador Ave, Las Cruces, NM, 88005, U.S.