Programmer - RVB - El Paso, TX
NEW MEXICO'S FIRST - Rio Valley Biofuels, LLC was the first commercial producer of biodiesel in the Southwest. We distribute biodiesel as well as diesel fuels and gasoline in Texas, New Mexico, and the surrounding states. Our feedstocks include a large variety of lipid oil sources including used cooking oil, crude cottonseed, tallow, sunflower, canola, soy, and a number of others.
Get your career started with Rio Valley Biofuels !!! Rio Valley Biofuels is in need of a Programmer!
The Programmer is responsible for maintaining and updating the control systems for the Rio Valley Biofuels facility. The Assistant Programmer installs and troubleshoots the electronic programs within the facility.  
Maintain the plant's SCADA and PLC control system.

 

Maintain and update the graphic interfaces.

 

Perform PLC program as needed for all controls related to the production of biodiesel.

 

Maintain plant instrumentation including data collection and electronics.

 

Perform troubleshooting within the network.

 

Work with the lead programmer and plant manager on the plant-wide PLC project to rehab the current process control.

 

Maintain emergence spares HOTS cabinet of critical electronic parts.

 

Support the laboratory with the maintenance of testing equipment.

 
Experience and competency with AUTOCAD, SCADA, RS Logic.

 

Knowledge of programming fundamentals (hex, bits, packets, ports, logic, and scripting).

 

Understanding of networks and networking (protocols, security, switch configuration, and bandwidth.

 

Strong Analytical skills required.

 

Ability to write clean code, debug code for existing programs, and share code.

 

Knowledge of Python, Java, .Net, Visual Studio (a plus).

 
401(k)
Dental Insurance
Health Insurance
Life Insurance
Paid Time Off
Tuition Reimbursement
Vision insurance
Benefit Conditions:
Only full-time employees are eligible.
"Our number one priority is SAFETY."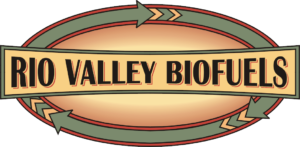 3500 Doniphan, El Paso, TX, 79922, U.S.