Light-Duty Outside Sales Representative - Border International - Las Cruces, NM
Border International provides quality service from start to finish with our fully equipped mobile service trucks and our certified technicians. We have the latest in work truck diagnostics software, OEM parts, and commercial truck repair technologies for a professional job done right.
Come join our Team!!! Border International is now hiring Light-Duty Outside Sales Representative in Las Cruces, NM!!
The Sales Representative develops new prospects, leads, and the creation of new accounts which will result in long-lasting existing customer relationships. Connects with clients who specialize in pick-up trucks and light-duty fleets that will generate revenue for the parts and service departments. Answer's client queries and identifies new business opportunities among existing customers.
Be the primary point of contact and build new long-term relationships with customers who deal with light-duty fleet.
Build and maintain good business relations with new customers.
Achieve new, add and renew annual sales quota to the desired gross margin requirements.
Assist with developing brochures, social media and other marketing items.
Clearly communicate the progress of monthly/quarterly initiatives to internal and external stakeholders.
Responsible for working with the sales team to onboard and integrate new clients who specialize in light-vehicles.
Oversee customer account management, including negotiating contracts, and agreements to maximize profits.
Keep accurate records pertaining to inventory and account notes.
Conduct inside sales by contacting potential and existing customers via phone and e-mail.
Satisfy customers' needs and requests by responding to all inquiries in a timely manner.
Feeding back all suggestions for improvement and market research to management.
Be a positive representative of the company and its brand in the marketplace.
Conduct all sales activities with the highest degree of professionalism and integrity.
Stay up to date on industry trends to identify potential opportunities for company growth.
Utilize all available resources to reach out to prospects and attempt to turn those prospects into customers.
Responsible for maintaining customers in companies' customer relationship management system.
Other duties may be assigned.
2 years of Outside Sales experience (preferred).
Valid State Driver's License; must meet insurability standards.
Knowledge in the transportation industry, a plus.
Proven account management or other relevant experience.
Experience in delivering client-focused solutions based on customer's needs.
Excellent word processing and spreadsheet skills.
Comfort with working under pressure in a fast-paced environment.
Understanding of consumer behaviors and industry trends.
Demonstrated ability to communicate, present and influence credibly and effectively at all levels of the organization, including executive, customers, etc.
Natural relationship builder with integrity, reliability and maturity.
Critical thinking and problem-solving skills.
Excellent listening, negotiation, presentation and customer service skills.
401(k)
Dental Insurance
Health Insurance
Life Insurance
Paid Time Off
Tuition Reimbursement
Vision insurance
Benefit Conditions:
Only full-time employees eligible.
*** The family of Border International strives to set the standard for Commercial Truck Dealers in the Southwest. ***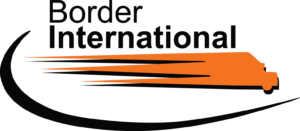 2701 W Amador Ave, Las Cruces, NM, 88005, U.S.
$DOE ( Depending on Experience )