Groundskeeper - RVB - El Paso, TX
Get your career started with Rio Valley Biofuels !!!
The Groundskeeper is responsible for the cleanliness, upkeep, and maintenance of the facility including buildings, grounds, and parking areas to meet company and regulatory compliance. 
Works with grounds crew members in the general care of all assigned properties. This includes, but is not limited to: pressure washing, mowing, weeding, planting flowers, watering, garbage pickup, and painting. 

 

Must be able to drive company truck/trailer and haul our pressure washer and push and pull 100 pounds of machinery. 

 

A professional and courteous manner and an ability to work harmoniously with other employees. 

 

Follow agency personnel and safety procedures. 

 

Cleans grounds and removes litter. 

 

Responsible for daily upkeep of the property buildings and grounds which includes cleaning and removing of trash. 

 

Be aware of and 

operate within OSHA (Occupational Safety & Health Act) standards and company safety policies at all times

. 

 

Responsible for thorough knowledge of company policy and procedures. 

 

Performs mowing, trimming and edging when required. 

 

Accepts and performs other work as assigned by the supervisor. 

 

Receives written work orders or verbal instructions from supervisor. 

 

Cleans internal areas of buildings, including sweeping and mopping. 

 

Maintains cleanliness of public areas, storage areas, and parking lot. 

 

Empties trash cans and maintains containers to ensure regulatory compliance

.

 

Assists other departments with moving furniture and unloading and storing supplies.  

 

Follow

 

company's policies

 and 

s

afety procedures

.

 

Maintain regular and punctual attendance.

 

Works cooperatively with others.

 

Other duties as assigned by 

management.

 

 
Safely use mowers, weed cutting, pressure washers, and various 

handheld

 tools. 

 

Ability to safely operate industrial equipment (

forklift

, hi-lo, truck, etc.) 

 

Demonstrated problem solving capability.

 

 
Experience and or vocational training in performing similar duties. 

 

Organizing, verifying, and routing of required documentation when necessary.

High School graduate or GED.
Must have a valid Driver's License.
401(k)
Dental Insurance
Health Insurance
Life Insurance
Paid Time Off
Tuition Reimbursement
Vision insurance
Benefit Conditions:
Only full-time employees eligible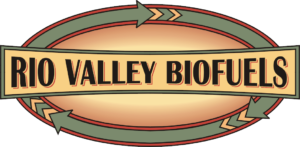 3500 Doniphan, El Paso, TX, 79922, U.S.